junk mail reduction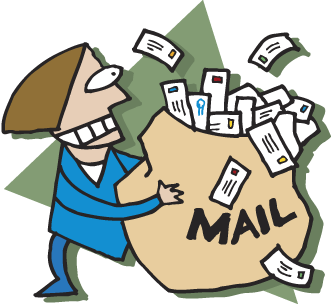 Junk mail is a waste of time and resources. More than 100 million trees are cut down every year to produce the 100 billion pieces of junk mail sent out to American households and businesses.

To reduce your junk mail, you need to reduce access to your name & address so that it won't be traded or sold.

Households:

Mail Preference Service, Direct Marketing Association
P.O. Box 643, Carmel, NY 15012-0643; www.dmaconsumers.org
This may reduce junk mail by 75%.

Visit www.OptOutPrescreen.com or call 1-888-567-8688 to opt out of credit card and insurance offers.

Check out www.catalogchoice.org to stop receiving unwanted catalogs.

You can also contact each individual company that sends you solicitations.

Businesses:

Dun & Bradstreet Customer Service Center: 1-800-234-3867; www.dnb.com

Info USA, Business Update Dept.: 1-800-321-0869; www.infousa.com

Useful Websites:

Your mailing address is continually traded/sold. You may need to repeat your "stop junk mail" request(s) every 6 months. You can sign up for services (for a small fee) at some of the above websites that will remove your name from mailing lists, and continually keep these requests up to date.