paint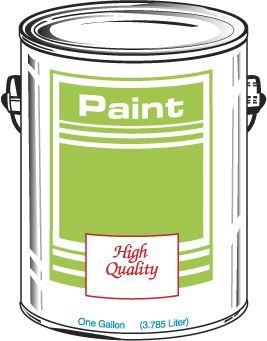 Latex paint
Is composed of resins, solvents, pigments, and other toxic ingredients. It is illegal to put latex paint and other paint-related liquids in the trash. Take unwanted latex paint to one of these Butte County collection locations:

Town of Paradise Household Hazardous Waste Facility:
920 American Way, Paradise, 876-3340
Open on Rotating Wednesday's & Saturday's
Click Here for more information.
The latex paint collected at this site gets recycled or reused.
Usable material goes to Habitat for Humanity Restore.
Recyclable material gets mixed into new paint by Visions.

Butte County Household Hazardous Waste Facility:
1101 Marauder St. Chico, 343-5488
http://www.buttecounty.net/RecycleButee.aspx

Gridley Household Hazardous Waste Recycling:
Ord Ranch Rd, Gridley,846-0810

Recology Butte-Colusa Counties Oroville Household Hazardous Waste:
2720 S. 5th Ave., Oroville, 533-5868

Habitat for Humanity Re-Store:
220 Meyers St, Chico, 343-7423
Only accept half-full good quality paint for re-sale.

** Solidified latex paint may be disposed in the regular trash. Empty and dry paint cans and buckets may be recycled in your curbside recycling cart.

Oil-based paint must be brought to the Hazardous Waste Collection Facility or to a collection event.

For information on the benefits of buying recycled paint, click here.