Plastic bags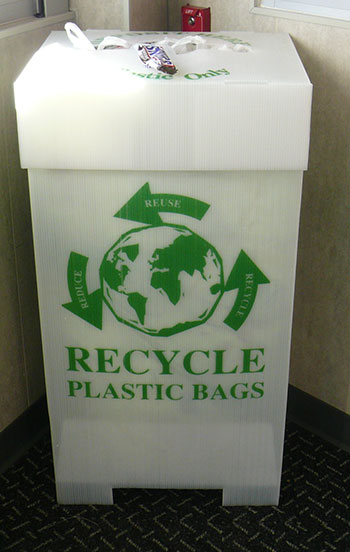 Reducing waste
Plastic bags should not be placed in your curbside recycling cart. Clean plastic bags can be recycled at most grocery stores, drug stores and large retailers. Look for a container in front of the store - bag together all types of #2 and #4 plastic film, including shopping bags, produce bags, dry cleaning bags, sandwich bags, freezer bags, plastic wrap, takeout bags, newspaper bags, bubble wrap, shrink wrap, shipping air cushions (release air first), shipping/mail bags, etc. Please make sure the plastic is clean and dry, and do not include any black plastic bags.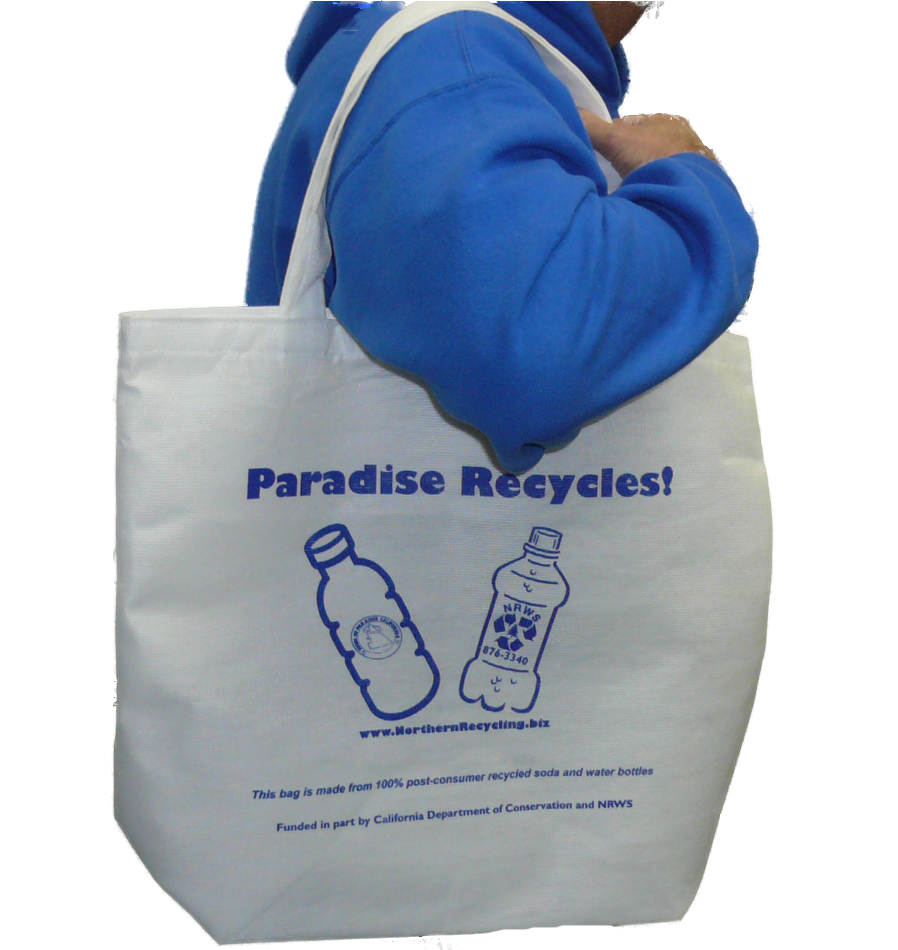 BYOB...Bring Your Own Bag - Every second, Californians discard 600 plastic bags! Plastic bags litter the environment, use up valuable resources and fill up landfills. Please strongly consider using reusable cloth bags (the best option) when you shop. Check out www.igotmybag.org for tips on how to remember your reusable bags every time you shop!

Did you know? A vast area of the Pacific Ocean over twice the size of California is filled with plastic. This "Great Pacific Garbage Patch" would not exist if all plastics were reduced, reused or recycled.