customer service
PG&E Power Outage Update:if we lose power our office and phones will be down. Service Routes will continue to run as usual. Customers will still be able to contact us during a power outage, during normal business hours, through email: customerservice@northernrecycling.biz
Physical Address: 920 American Way, Paradise Ca 95969

Mailing Address: P.O. Box 2529, Paradise Ca, 95967

Phone: 530-876-3340

Fax: 530-877-3825

Office Open: Monday - Friday 8 a.m. to 4 p.m.


The HHW Facility and the Recycling Center will remain closed until further notice.
E-mail:
Customer Service
Employment Opportunities: Click here to access our application, we are not currently hiring at this time, however we do keep applications and resumes on file for 12 months, please review the application to determine what you need to bring with you when you come to fill out the application at our office (920 American Way, Paradise).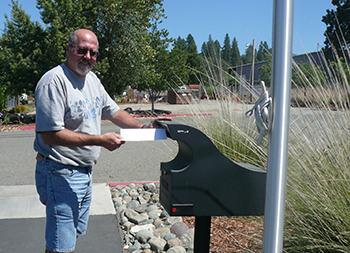 After hours drop off
If you need to drop off a payment after hours please drop your payment into our mail box located in front of our office. Or sign up for online bill pay.
Request a Quote
If you would like a price for your area call us or click here to send us an e-mail.