Habitat for humanity Restore
Location: 220 Meyers Street, Chico Ca 95928
Open: Monday - Saturday 10 a.m. to 6 p.m.
Donation receipts are available.
*All items are subject to inspection and rejection*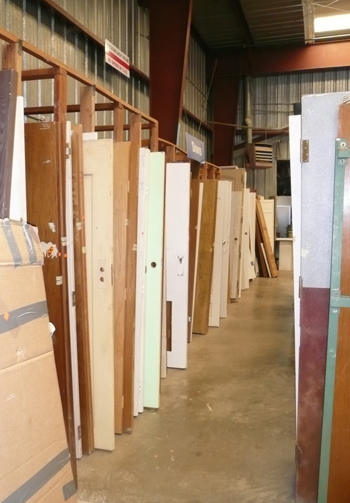 Acceptable Material
Appliances
Ovens, stoves, range tops and microwaves in clean working order with all knobs, handles and cords intact.
Washers and Dryers in clean working order with all knobs, handles and cords intact.
Bathroom fixtures - toilets, sinks, and shelving with no chips or cracks.
Blinds - Plastic blinds new in box only with hardware. All other blinds in near like new condition with all hardware.
Cabinets and vanities, cabinet doors and drawers - un marred and no stains.
Carpet - new or in near like new shape only.
Counter tops - new or near new only.
Décor
Doors - in good condition, no major cracks, holes, dents.
Electrical (NO used circuit breakers or breaker boxes).
Garden Supplies - Hoses in usable condition, planters, pots, pavers, etc.
Glass or mirrors - with frames only.
Hardware - sorted nails and screws only, no jars of random screws/nails
Heating units - safe working order with all parts intact.
Lighting - clean with no chips, cracks or missing parts.
Lumber - stick lumber must be more than 3' long, sheet lumber must be more than 9 sq. ft. NO rotten lumber of any kind.
Molding
Paint - Must have label, no rusty tops, not exposed to freezing, must be more than half full
Plumbing supplies
Roofing
Sinks - no rust, cracks, chips or discoloring.
Tile - in lots large enough to complete a small room.
Tools - power tools in good working order and cords intact.
Windows - dual pane only unless for special application.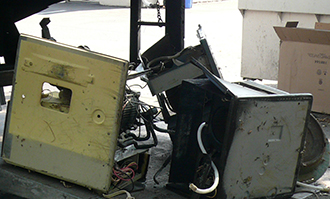 Unacceptable items
Any item in poor or dangerous condition
Chemicals
Mattresses
Furniture - with the exception of tables
Lumber with nails
Ceiling fans
Refrigerators
Vertical Blinds